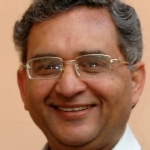 Jammu and Kashmir Assembly is the only elected House of its kind in the world which keeps 24 of its
seats perpetually vacant in the name of one of its regions (viz. POJK) which stays under occupation of
another country. That explains why the voters of the State elect only 87 representatives for a House
of 111 MLAs.
The distribution of these 87 seats makes it also no less interesting. Kashmir region, which covers less
than 5 percent (4.4 to be precise) area of entire J&K State, under Indian control, sends more MLAs
(46) than what forms the absolute majority in the functional House. Of the remaining two regions
Jammu sends 37 MLA from the 21.63 percent area it represents whereas Ladakh sends just 4 while it
accounts for 73.97 percent of the land mass of the State. These election laws of J&K may look funny
to some but they are 'constitutional' and are backed by laws passed by an Assembly that remains
loaded in favour of the Kashmir region.
CONSTITUTIONAL RIGGING?
The first Assembly, constituted in 1951 by 'Prime Minister' Sheikh Mohammad Abdullah, had 100
members. The Sheikh kept a lion's share of 43 seats for his Valley and left just 30 seats for the
Jammu region and 2 for Ladakh. Remaining 25 seats were left 'vacant' for Pakistani Occupied areas
of Kashmir (POK) until POK returns to India. This composition was formalised in the first "J&K
Representation of People's Act" of 1957. Second delimitation came in 1995 which increased the total
number of Assembly seats to 111. Kashmir region's share was further increased to 46 with 37 for
Jammu, 4 for Ladakh and 24 kept vacant for POJK.
In 2002 the National Conference government refused to extend the Centre's 4th delimitation to the
State of J&K. Instead, it used its two third majority in the House to adopt 29th amendment to the
State constitution which froze the Assembly's composition and Valley's majority until 2031.
SOCIAL ENGINEERING ?
But the delimitation of 1995 is remembered more for its clever exercise in social engineering of the
constituencies. Jammu and Ladakh based critics (read 'victims') of this exercise point out that the
statistical jugglery in this rearrangement ensured that odds were heavily loaded against the non-
Muslim candidates in most constituencies of Jammu and Ladakh regions.
For example, in the Buddhist dominated Zanskar constituency, three Muslim majority areas of
Langhartse, Bartoo and Barsu (which contribute 60% voters to the newly designed constituency)
were shifted from neighbouring Muslim majority Kargil Tehsil. That ensured that no local Buddhist
can ever reach the Assembly from this area which strongly reflects the deep communal divide
among the three regions of the State. Similarly this 'engineering' in many other constituencies like Poonch Haveli, Rajouri and Kalakot has seriously affected the electoral chances of non-Muslimscandidates.
This delimitation also created some new constituencies and reorganized some others in the KashmirValley which critics label as 'permanent constitutional rigging'. For example, the average size of anAssembly constituency in the State comes to 83,053 voters. But in the Valley, the number of voters isfar below in 22 constituencies. Similarly, out of 14 seats with over one lakh voters, only 4 are inKashmir region and 10 are from Jammu.
In districts like Shopian, Kulgam and Pulwama new constituencies like Gurez (17,554), Karnah(32,794), Khanyar (50,849) and Habbakadal (54,484) look like micro miniatures of Gandhi Nagar(166,132), Jammu-West (151,311), Rajouri (112,732) or Leh (67,736) of the other two regions.

A DEMOGRAPHIC TRAGEDY
Although late Sheikh and successive leadership of Kashmir Valley ensured its majority in the Houseon the strength of absence of POK representatives, the sad fact remains that all of thesegovernments ensured that most of refugees from Muzaffarabad, Mirpur, Bhimber, Kotli, Dev Batalaand other areas of POK, were encouraged, rather pushed to migrate to rest of India. The totalstrength of these POK communities today stands at around a million. But complex State laws andrules have ensured that members of these communities cannot return to settle back in the State,mainly on the ground that they were never certified as the 'State Subjects' of J&K.
Unfortunately emergence of militancy and terrorism in the Valley during past six decades haschanged the demographic character of the Valley. As a result, the voter distribution today stands at37.5 lakh in Valley, 33.1 lakh in Jammu and 1.6 lakh in Ladakh. It might be a reason for certain forcesin Kashmir to celebrate that 100% of the 46 seats in Kashmir Valley in 2008 Assembly electedMuslims. But it surely does not present the only Muslim majority State of a secular India in a prideworthy position.
Today when the rest of India looks banking upon the Modi magic in coming J&K elections, hesystemic electoral factors in the State are heavily loaded against the forces of change. If a changereally happens despite these facts, then it will simply expose the utter disappointment and loss offaith of the ordinary Kashmiri in its self appointed Gods who have taken them for a ride in the nameof Kashmiriyat. Such a change would really mean a new dawn in the State of mind that we haveknown as 'Kashmir'.